Join LightStanza at LightFair International in Philadelphia, May 21 – 23!
Daniel Glaser, PhD, will be co-presenting on "Visualizing Innovations in Daylight Modeling"  – check out the session here. 
DESIGN BETTER NATURALLY LIT SPACES
LightStanza is the Architecture Industry's Most Advanced Daylight Analysis Software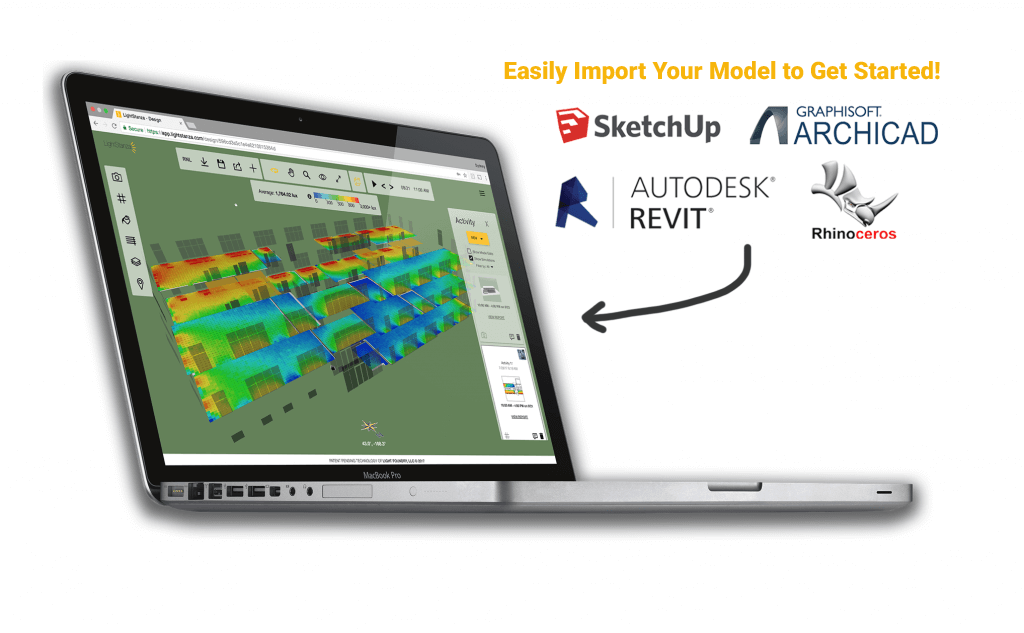 The NEW way to accurately run daylight analysis online
LightStanza runs complex daylight analysis for REVIT, Rhino, Sketchup and ARCHICAD models faster than any other software.
The ONLY daylight software that easily integrates with most current design tools and provides fast and accurate Radiance-based daylight analysis in an easy to use (no install required) web application.
14 days free – no cc req'd
Building Performance Specialists
DAYLIGHT &
LEED CONSULTANTS
Eliminate Tedious Daylight Analysis That Takes Days With Other Software Tools
State-of-the art 3D modeling with robust daylight analysis to optimize natural daylight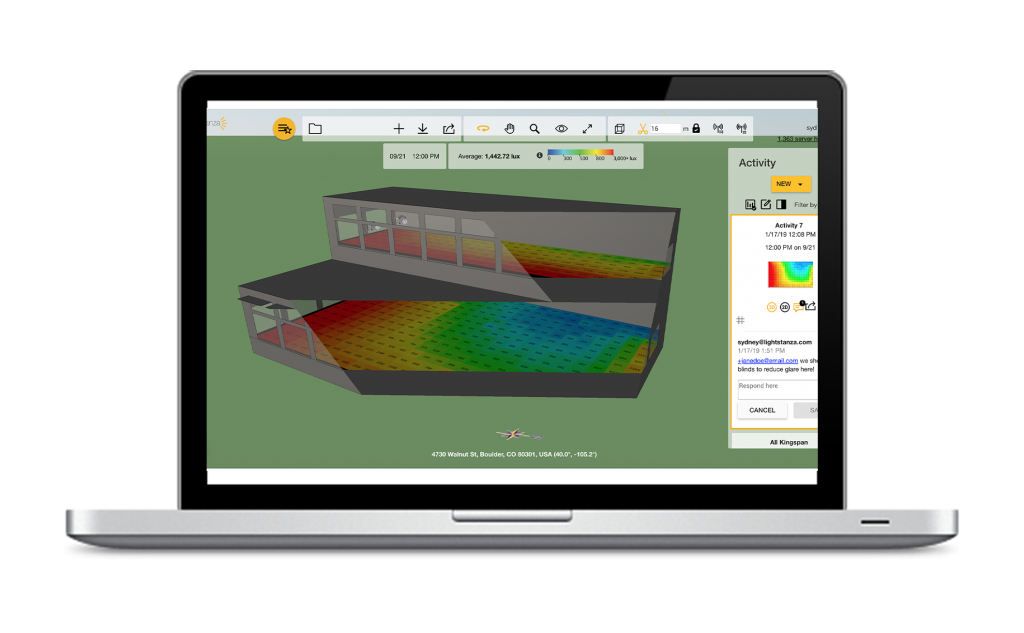 Faster, Simplified Workflows So You Can Spend More Time On Analysis
Share Your Design Easily with Anyone, Anywhere
No need for large file transfers – send a link to your design with a comment to anyone you are working with and they can see exactly what you are seeing on their screen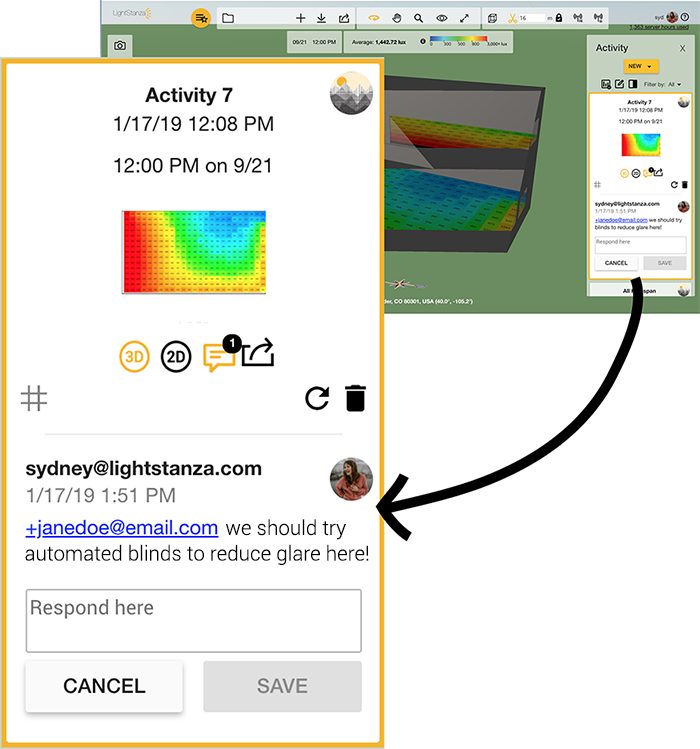 Headache Free Reporting for Certifications & Standards
Download raw data from LightStanza for compliance analysis for: 
BREAM Standard (Europe)
CHPS Standard (US) – Collaborative for High Performance Schools
EFA Daylight Design (UK) – Education Funding Agency 
Israeli Standard 5281 (Israel)
and many more..
Reach out to us for help on using Lightstanza to meet your specific standard by emailing support@LightStanza.com
"LightStanza is an effective tool at running daylight calculations for cutting-edge building performance projects. Its ability to effortlessly run scores of analyses at once allows me to analyze daylight performance in much greater detail which leads to optimal design."
Try LightStanza FREE for 14 days